THE MEDIA ROOM
Event Press Releases can be found on the NEWS page. This page is dedicated to active Media / Journalists looking for Fast Facts, Press Approved Photos for use, and Media/PR Contacts.
FAST FACTS
Correct Name Use: The OutPost at Rancho Mission Viejo Riding Park at San Juan Capistrano
Venue Address: 30753 Avenida La Pata, San Juan Capistrano, CA 92675
Venue Website URL: www.SanJuanOutpost.com
Exclusive Event Management Company: TAG Presents www.tagpresents.com
Facebook: @SJCoutpost
Instagram: @SanJuanOutpost
Twitter: @sanjuanoutpost
Venue Capacity: Flexible, based on individual event setups, ranges from 1,500 to 7,500 patrons.
Venue Description
The OutPost is one of Orange County's most sought-after destinations for outdoor concerts and events. The park sits at the crossroads of some of Orange County's most affluential communities, located at the foot of the San Juan Hills cradled by the Ortega Mountains and the Pacific Ocean.
The OutPost brings headline music and marquis entertainment to one of Southern California's most cherished parks. Along with concerts and festivals, The OutPost plays host to sporting events, endurance events, arts festivals, holiday festivals, community events, corporate parties, brand launch activations, and weddings. MissionFest each summer, and The OutPost's Winterscape in the winter are two of the venue's marquis annual events.
The historic downtown of San Juan Capistrano is just a few minutes way and offers a variety of restaurants and a vibrant night life for the post-concert parties and gatherings.
There are over 1000 parking spaces on site. However, the proximity to the local residential communities makes it a close and convenient destination for ride services.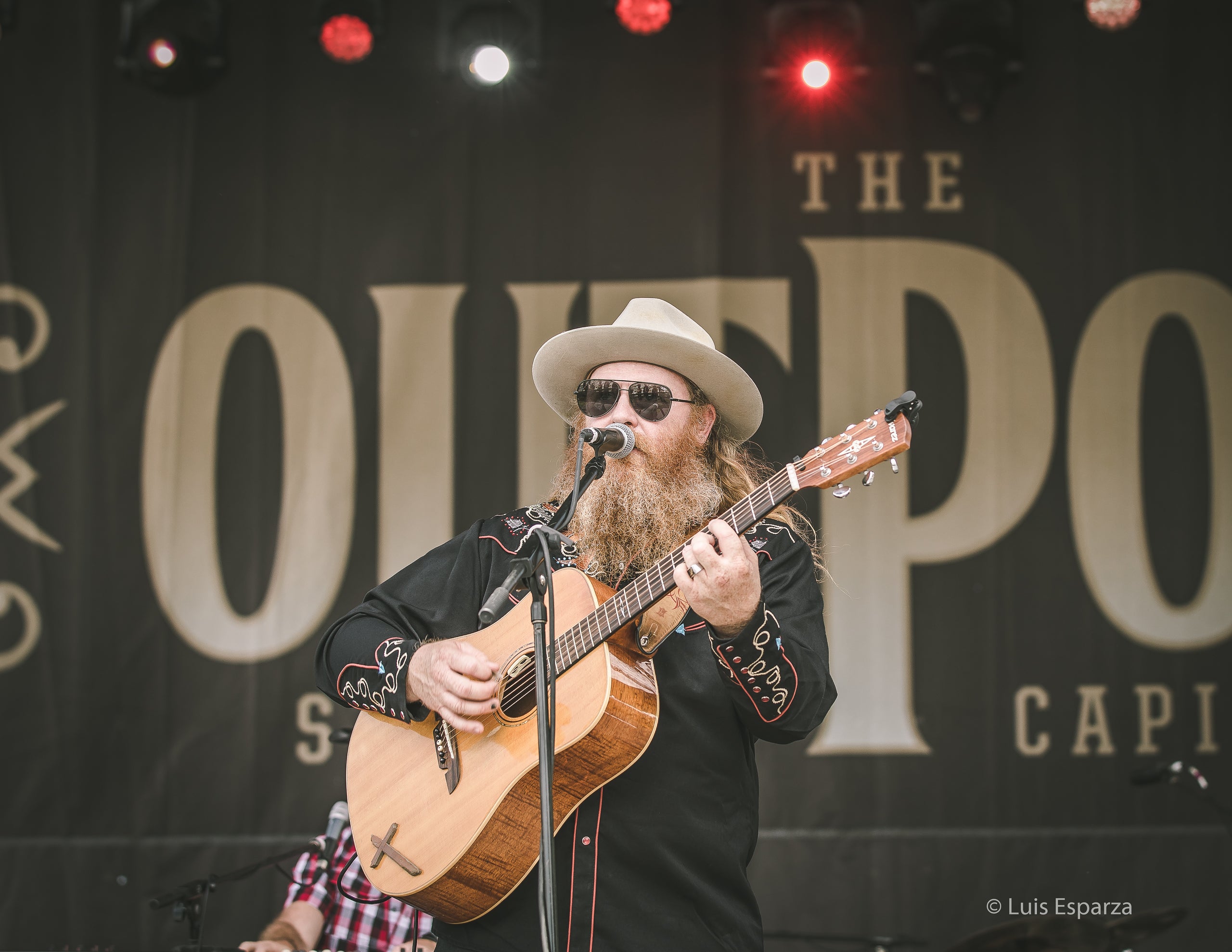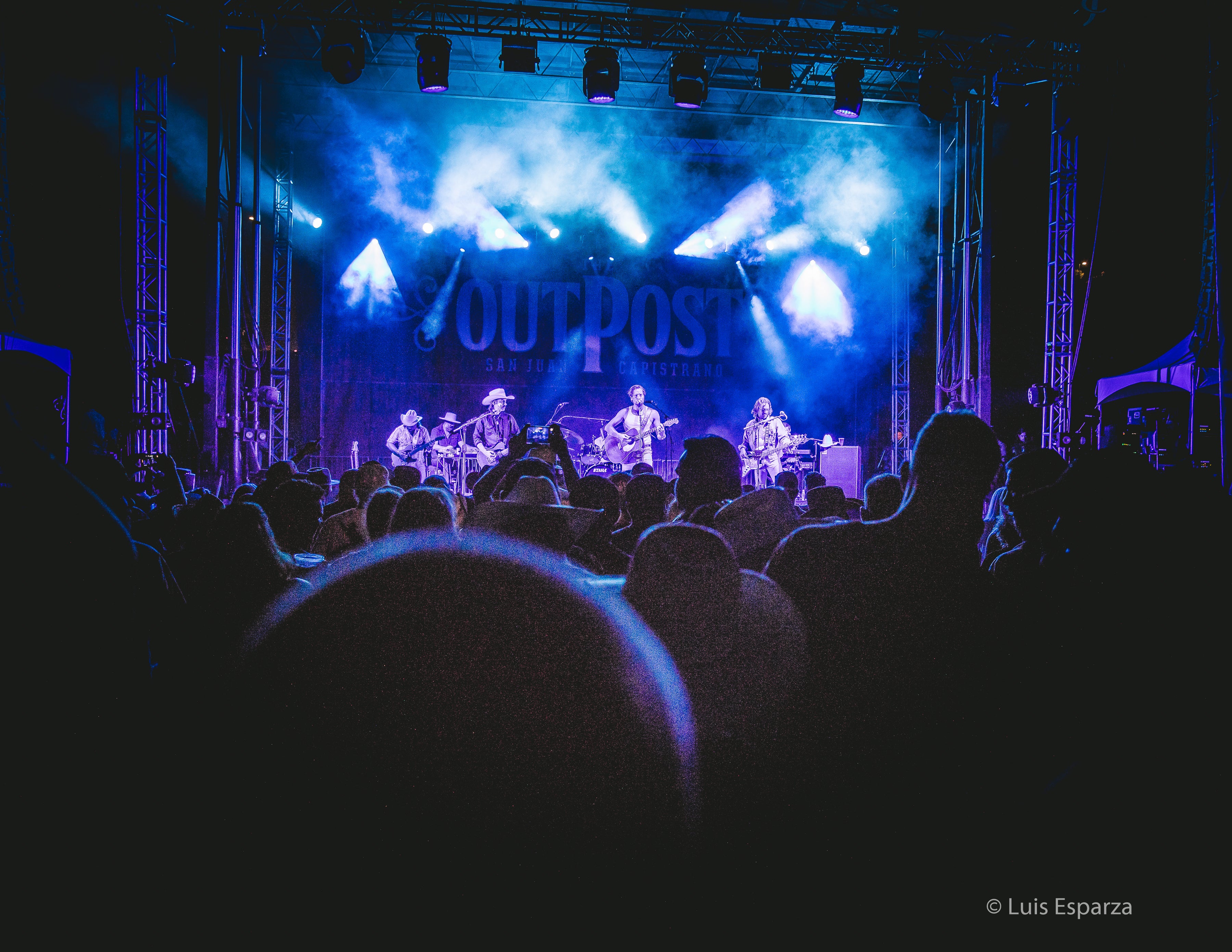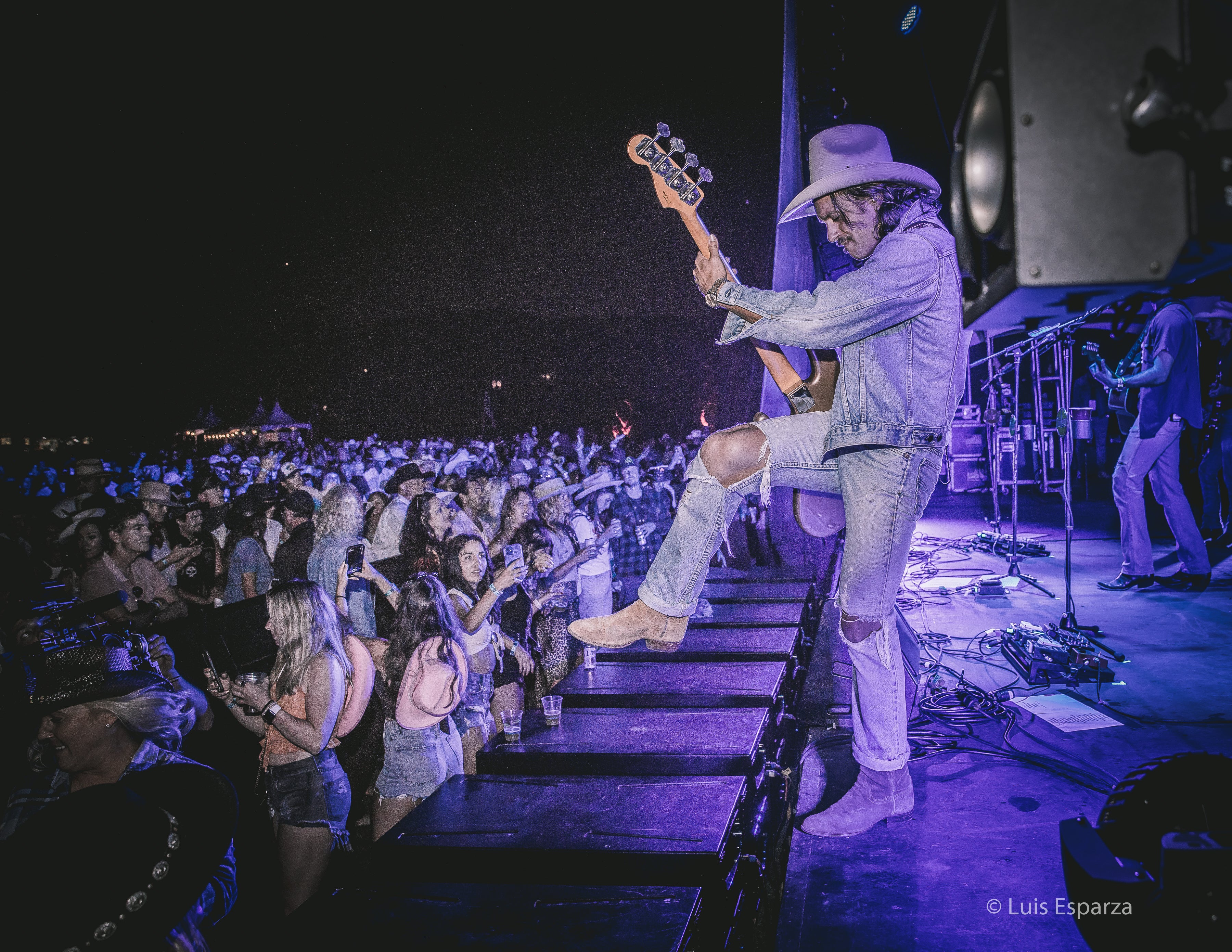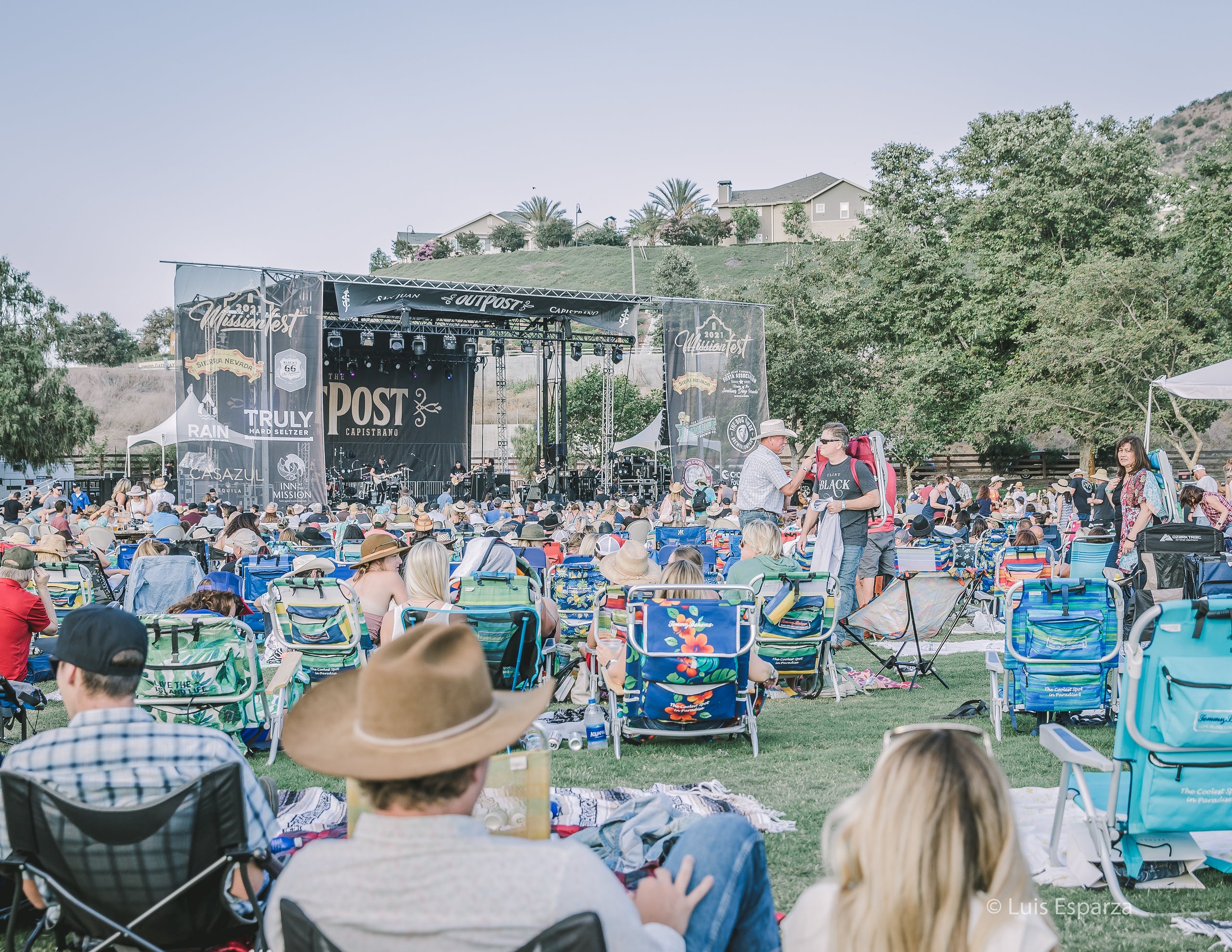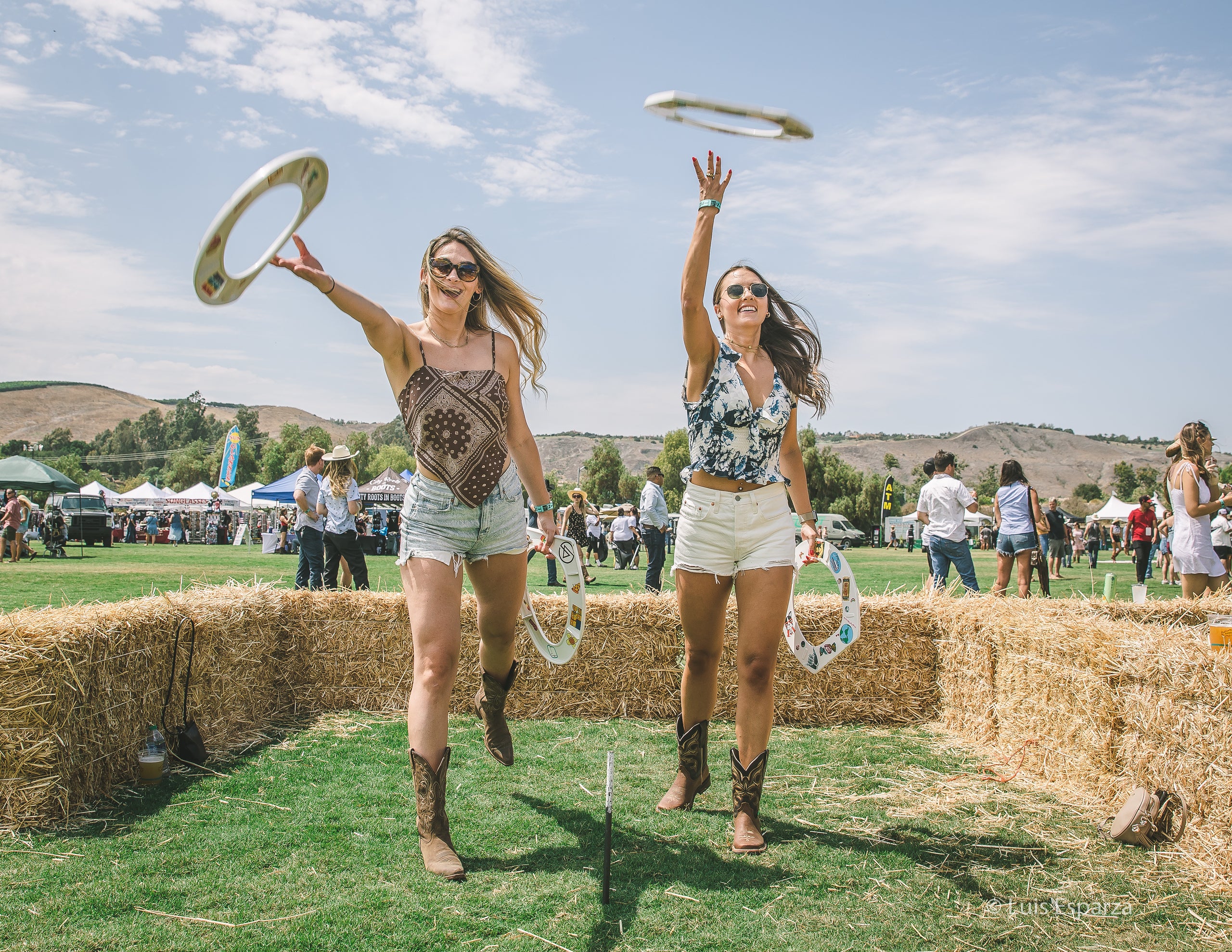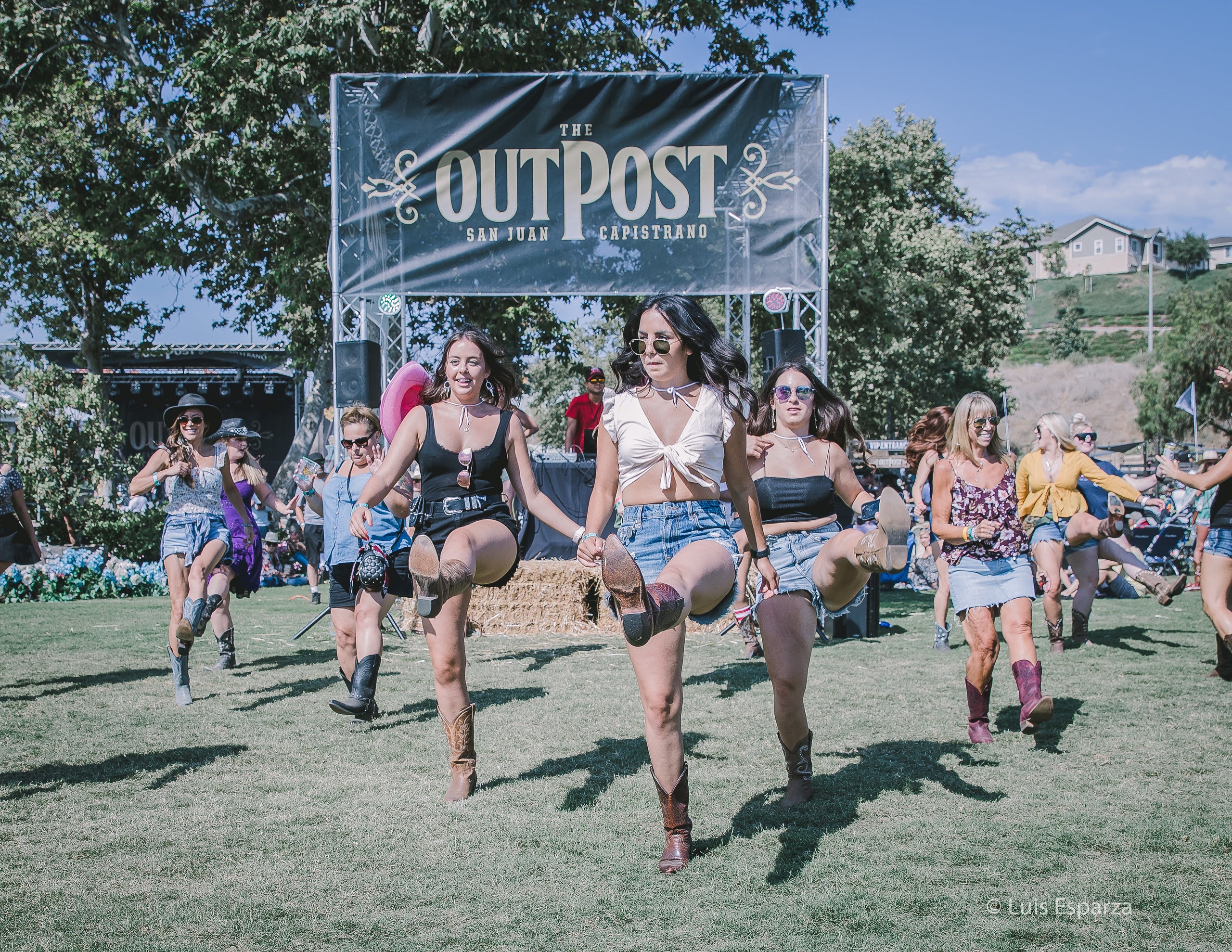 The OutPost - Logo (black)

The OutPost - Logo (burnt on wood)

CLINT BLACK Press Release

CLINT BLACK

Grammy award winning & Chart topping Country Superstar

is scheduled to Perform at:

THE OUTPOST

@ Rancho Mission Viejo Riding Park at San Juan Capistrano

SUNDAY, JULY 10, 2022

Pre-Sale Tickets: Wednesday, May 4th 10am

• For pre-sale access sign up for emails at www.SanJuanOutpost.com

Tickets On Sale to General Public: Friday, May 6th @ 10am at SanJuanOutpost.com and Eventbrite.com

It has been three decades since the release of Clint Black's groundbreaking debut album, Killin' Time. The genre altering record cemented the Country music icon as one of the truest traditionalists in the game and his widespread influence can still be felt in the works of artists today. Now, the seemingly unstoppable legend is set to release his incredible 23rd album, Out of Sane, dropping on June 19th. The record, self-produced by Black, not only stays true to sounds that birthed Country music but also progresses the genre to today's sensibilities.

Having earned 22 #1 career singles, nearly two dozen gold and platinum awards (U.S. and Canada), a Grammy Award, numerous CMA, ACM and American Music Awards, Clint Black has had one of the most storied careers in modern music. The Houston raised musician has certainly come a long way from the Texas nightclub circuit where he first began.

In his latest effort, Out of Sane, Black continues to hold firm in making great music that doesn't fit a mold or conform to current popularity.

General Admission tickets are $39.50
Golden Circle GA $65.00 (Limited Capacity).

VIP Box Suites Tickets (6 seats per box) are available. For more information visit www.SanJuanOutpost.com.

Esther Shepherd, RE: Clint Black

Esther@tagpresents.com

CLINT BLACK - Media Assets

MissionFest 2022 Press Release

FOR IMMEDIATE RELEASE

MissionFest 2022

San Juan Capistrano's 4th Annual Music, Food, Wine & Brews Festival

The OutPost, Rancho Mission Viejo Riding Park at San Juan Capistrano

Saturday June 4, 2022

Monday April 11, 2022 – San Juan Capistrano, CA – MissionFest is back again for its 4th Annual festival, taking place on Saturday June 4th, headlined by country music artist Chase Rice, and an incredible support lineup featuring Breland, Ernest, Amanda Kate and more. Tickets will go on sale Friday April 15th @ 10am at MissionFest.com and Eventbrite.com.

Chart topping & Double Platinum selling country artist, Chase Rice has established himself as a powerful force in Nashville where fans know and love him for his gravelly-voiced tone. He has earned No #1 on Country radio and top 10 on the Billboard charts with singles including: "Drinking Beer. Talking' God. Amen", "Eyes On You", "Lonely If You Are", as well as, earning him the Top 5 spot on Country Radio with "Ready Set Roll" and "Gonna Wanna Tonight".

MissionFest will once again feature a strong lineup of supporting artists. This lineup will be fully announced soon. The event also features fine wines, craft breweries, great local cuisine, unique vendors and an array of outdoor activities in the plush equestrian grounds. MissionFest once again will take place at The OutPost, located at Rancho Mission Viejo Riding Park in San Juan Capistrano. The OutPost is Orange County's newest live entertainment venue, located inside one of America's premier equestrian parks. The OutPost showcases a diverse calendar of entertainment in its beautiful outdoor setting nestled up against the San Juan Hills and cradled between the Ortega Mountain Range and the Pacific Ocean.

For more information and ticket links visit www.missionfest.com.

EVENT DATE: SATURDAY JUNE 4, 2022

EVENT TIMES: DOORS OPEN AT 12:30PM.

ARTISTS: CHASE RICE, BRELAND, ERNEST, AMANDA KATE, + MORE

TICKETING: PRE-SALE STARTS WED APRIL 13 @ 10AM

For pre-sale access code sign up at MissionFest.com

GENERAL PUBLIC ONSALE STARTS FRI APRIL 15 @ 10AM

BUY TICKETS AT WWW.MISSIONFEST.COM OR WWW.EVENTBRITE.COM

TICKETS ARE $85.00 GENERAL ADMISSION, $199.00 VIP TICKETS, AND $250.00 FOR VIP BOX SUITES TICKETS (PURCHASED AS A BOX OF 6 TICKETS)

THIS IS AN ALL AGES EVENT, 2 AND UNDER ARE FREE

PICNIC PASSES: WITH A $10.00 PICNIC PASS ADD-ON YOU CAN BRING IN A PICNIC BASKET OF FOOD ITEMS (NO BEVERAGES) FOR 2 PEOPLE.

FOR MEDIA INQUIRIES: FOR GENERAL INQUIRIES:

ESTHER SHEPHERD info@sanjuanoutpost.com

esther@tagpresents.com

MissionFest 2022 - Media Assets

Jon Pardi Press Release

JON PARDI

CMA & ACM Chart topping Singer/Songwriter earning numerous #1 singles

is scheduled to Perform at:

THE OUTPOST

@ Rancho Mission Viejo Riding Park at San Juan Capistrano

THURSDAY, MARCH 17, 2022

Pre-Sale Tickets: Wednesday, January 26th @ 10 am

• For pre-sale access sign up for emails at www.SanJuanOutpost.com

Tickets On Sale to General Public: Friday, January 28th @ 10 am at SanJuanOutpost.com and Eventbrite.com

CMA and ACM winning Singer/songwriter/producer Jon Pardi has earned numerous #1 singles, including "Head Over Boots," "Dirt On My Boots," "Heartache on the Dancefloor," "Heartache Medication," and more.

His latest album, Heartache Medication, solidified Jon Pardi's place as country music's neo-traditionalist icon, earning critical praise including spots on Rolling Stone's "Best Albums of the Year" and The Los Angeles Times "Best Albums of the Year" (#4) list as the only country artist/album represented. A "hero in the making" (Variety), Pardi is noted for his "long-lasting mark on the genre" (Music Row) and his impressive ability to carve out his own path creating "the kind of country music multiple generations came to know, and love can still work on a mass scale" (Variety). Pardi continues to "apply new ideas to country's old sounds" (Los Angeles Times) and "bring authenticity back into Country music" (People). For more information, visit www.jonpardi.com.

General Admission tickets are $49.00
Golden Circle GA $79.50 (Limited Capacity).

VIP Box Suites Tickets (6 seats per box) are available. For more information visit www.SanJuanOutpost.com.

Esther Shepherd, RE: Jon Pardi

Esther@tagpresents.com

Jon Pardi Media Assets - Ad Mat

Jon Pardi Media Assets - Thumbnail

Jon Pardi Media Assets - Bio Picture

Walker Hayes Press Release

WALKER HAYES

Double-Platinum recording artist with #1 Country song on the Billboard charts will be performing at the Official Kick-Off Concert for the Swallows Day Parade Weekend

Performing at:

THE OUTPOST

@ Rancho Mission Viejo Riding Park at San Juan Capistrano

FRIDAY MARCH 11, 2022

Pre-Sale Tickets: Wednesday, January 12th @ 10 am

• For pre-sale access sign up for emails at www.SanJuanOutpost.com

Tickets On Sale to General Public: Friday, January 14th @ 10 am at SanJuanOutpost.com and Eventbrite.com

Walker Hayes recent EP Country Stuff includes the RIAA certified Double Platinum smash hit "Fancy Like," which has topped every country streaming and sales chart since its release, and has spent 22 weeks and counting at the number one spot on Billboard's Hot Country Songs. Prior to "Fancy Like" Hayes released the Double-Platinum RIAA certified hit "You Broke Up With Me" which also hit the Top 10 on Billboard's Hot Country Songs chart.

The Swallows Day Parade is one of the nation's largest non-motorized parades and draws worldwide interest every year. This will be the 62nd Annual Parade, taking place on Saturday March 12, 2022 in downtown San Juan Capistrano, CA. It is estimated that more than 60,000 visitors come into San Juan Capistrano each year for the Swallows Day Parade. This year an Official Parade Kick-Off Concert has been added to the weekend festivities and will take place Friday March 11th at The OutPost (at Rancho Mission Viejo Riding Park at San Juan Capistrano), headlined by Walker Hayes. A portion of all ticket proceeds will go to support the Fiesta Association, which is the organizing non-profit group for the Swallows Day Parade.

General Admission tickets are $39.00
Golden Circle GA $55.00 (Limited Capacity)

VIP Box Suites Tickets (6 seats per box) are available. For more information visit www.SanJuanOutpost.com.

Esther Shepherd, RE: Walker Hayes

Esther@tagpresents.com

Walker Hayes Media Assets - Ad Mat

Walker Hayes Media Assets - Thumbnail

Walker Hayes Media Assets - Bio Picture

Nelly Media Assets - Ad Mat

Nelly Media Assets - Thumbnail

Winterscape Festival - Ad Mat

Winterscape Festival - Thumbnail